Prints of Anatomy, Science and Nature.
Gallery 1 - Anatomical Prints
Anterior views of the male and female pelvic bones. Shows the pelvic bones with ligamentous attachments to the sacrum, lumbar spine and femur. Reproduction anatomy print from the early 1900's.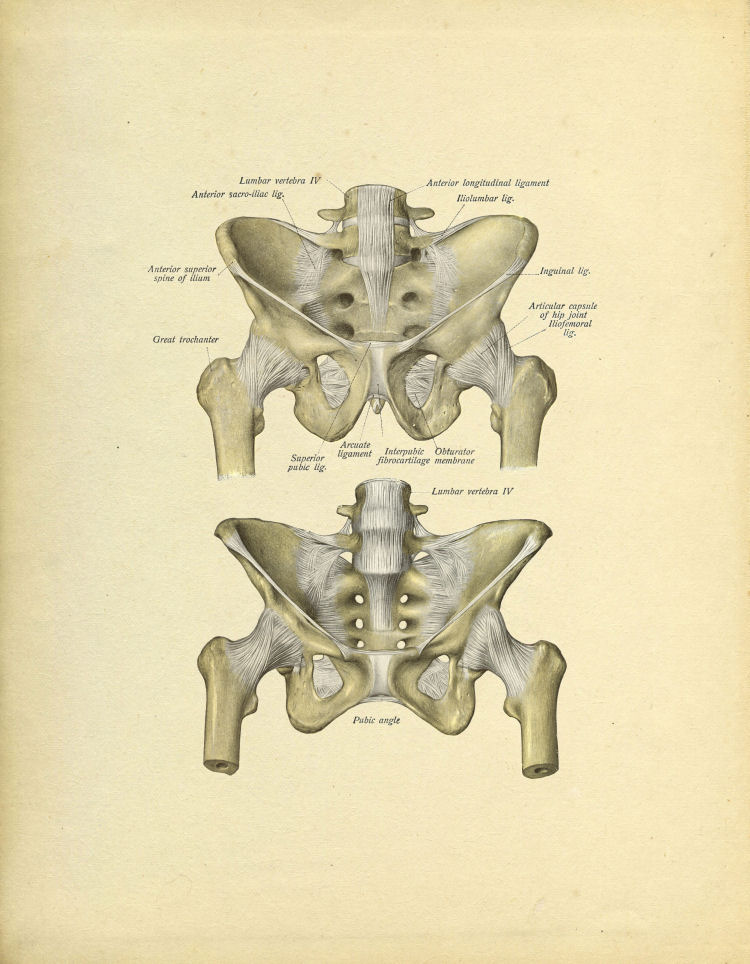 Item number: SBPelvis014
Prints are available on glossy or matte paper in several sizes that keep the overall dimensions when scaling the print. Custom sizes are available upon request.
♦ Please check your shipping address before completing your transaction!



Money back guarantee on all orders.