Prints of Anatomy, Science and Nature.
Gallery 3 - Jones Quain Anatomical Prints
Cervical, thoracic and lumbar vertebrae of the human spinal column. Individual views of the cervical and thoracic bones. Reproduction anatomy prints from: A Series of Anatomical Plates by Jones Quain, M.D. Published 1854.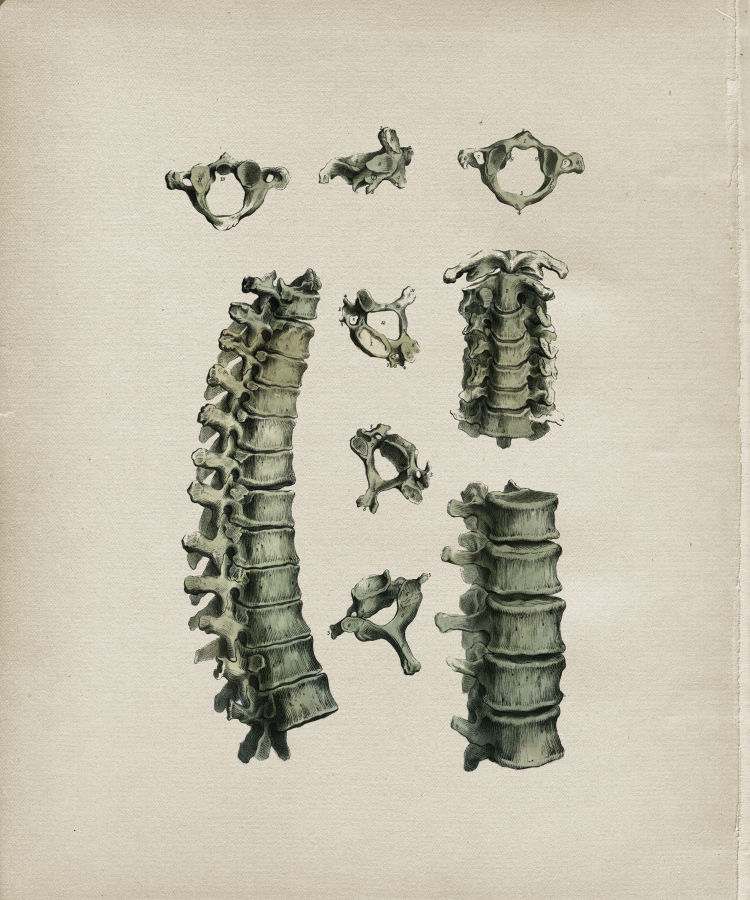 Item number: BonesPlate005
Prints are available on glossy or matte paper in several sizes that keep the overall dimensions when scaling the print. Custom sizes are available upon request.
♦ Please check your shipping address before completing your transaction!



Money back guarantee on all orders.